Amazon DSP Program: Why It's Worth Investing on It This 2022
If you're already selling on Amazon, you know how tight the competition is. So it's only reasonable that you do everything you can to increase leverage against your competitors. This is one of the reasons why you should consider enrolling in the Amazon DSP Program. 
Learn more about what this advertising program is all about and why you should consider enrolling your business in it.
What is the Amazon DSP Program?
Fully named as Demand-Side Platform, this Amazon program allows advertisers to set and arrange for their ads to appear across different online platforms. 
The Difference Between DSP Amazon Program and Amazon Ads
At first glance, the Amazon DSP program process looks relatively simple. But if you're already selling on the platform and have invested in other forms of Amazon ads such as Sponsored Brands or Sponsored Products, you might be thinking, "what's the difference between these two?"
Although they share almost the same characteristics, one of the most significant differences is where your target audience will see your ads. For example, when using Amazon Sponsored ads, you can only advertise the products you sell on the platform. Therefore, the ads will only be shown exclusively on Amazon too.
On the other hand, even if you're not selling your products on the platform, you can still reach audiences externally with the Amazon DSP program. So, if you're selling on other e-commerce marketplaces such as eBay, Shopify, or Etsy, you can use a DSP campaign for your advertisements. 
This particular ad type is recommended, especially if you're selling across different online platforms. With Amazon DSP, your advertisements are centralized, so you won't encounter any hassles in organizing your campaigns. 
3 Reasons Why You Should Invest in Amazon's DSP Program
Using Amazon DSP to run your ads has many benefits, but it's essential to analyze whether it's the right choice for you and your brand. Here are some more reasons to help you decide whether you should enroll your business in Amazon DSP down the road.  
1. Develop meaningful connections with your target audience.
In advertising, you go where your audience goes. So even if you have an incredible, sellable product, without enough attention from your target market, you cannot expect an increase in your sales. 
Many Amazon sellers make the common mistake when advertising their products by not targetting the right audience. For example, if you were selling earphones and frequently advertised on text-heavy websites, you might not be reaching the right people. Whereas if you advertised on sites with music, audio, and videos, you might come across more people looking for headphones. Understanding a need and how your product can fill it is how you can determine where best to display the ads for your items.
If your goal is to widen your audience reach, you can quickly obtain this through DSP ads. Aside from the Amazon site itself, your ads will also appear on IMDb, Kindle, Alexa, and other sites and apps off of the marketplace.
With that, it's important to go where your target audience is. Don't advertise on a platform simply because of the traffic unless that traffic demographic pertains to your brand. Likewise, don't merely chase numbers; go for quality leads that can turn into sales.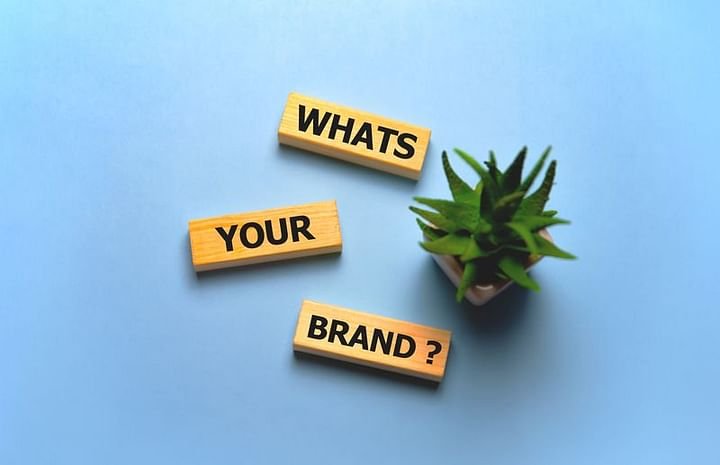 2. Increase your brand's visibility.
The goal of advertising is for your audience to learn more about your brand and the products you're selling. Research shows that when the audience is more familiar with the products, they are more likely to buy them. 
Of course, you can also use this to your advantage, especially when you're a relatively new brand, or you're offering something new to the market. It could help increase brand awareness before setting up a large-scale marketing campaign when the market is already familiar with your brand before going all-out with promotions.
3. Make important business decisions that are based on data.
Amazon ads don't only showcase your products to consumers. They're also beneficial to you because which each campaign, data gets generated from each report. So, after running a campaign, you'll be able to learn things such as demographics, behaviors, or devices, which will teach you more about the audience that you can use to modify your campaigns and even other parts of the operations. 
Being an entrepreneur is more than knowing how to run daily operations; it's also about learning how to use this data and interpreting it correctly. The decisions you will make will rely on the conclusions you've formed from the data collected. 
So even if numbers aren't your strong point, using them to understand the basics of analytics will be a definite asset. You can also work with a reliable Amazon account manager to help with data analysis and interpretation. 
Although it may be tempting to do all of these by yourself, remember, you don't have to do it all on your own! If you're ever feeling overwhelmed, consider hiring experts for help if you have the means. This way, you can focus on other aspects of your business, such as market research and product development, without compromising its analytical side.
Grow Your Business by Enrolling It in the Amazon DSP Program
If you're looking for new ways to scale your business, consider Amazon's DSP program. With these, you can automatically program your ads to run them on different platforms. Keep in mind; you don't have to sell on Amazon exclusively to participate. As long as you intend to advertise your products online – you can still enroll them in the DSP program. 
Since this Amazon ad type is relatively new, you might not have come across too much information about it just yet. At Seller Interactive, our account managers are already well-versed and trained in handling DSP strategies. Consider a consultation to see if this is the right route for you! 
Are you ready to take this next big step to scale your business even further? Send us an email today at hello@sellerinteractive.com, and we are more than happy to assist you!